Buying a Green Bay Home – Inspection Issues
ADDED ON September 3, 2011
Buying a Green Bay Home can be an extremely exciting and fun experience.  But what happens when you are moving forward on purchasing a home and through a home inspection you notice that the home has some major defects?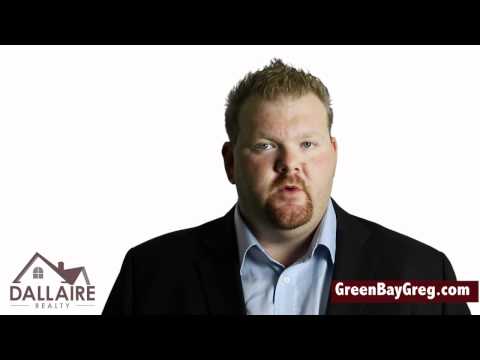 What happens when you have issues on a home inspection?
To really figure out a strategy on how to solve home inspection issues you first need to understand how your offer to purchase inspection contingency was drafted.  There are two options that are important when talking about the Home Inspection Contingency.
The two different ways you can structure a home inspection contingency
The first is if you gave the seller the right to cure defects.  If you did this it basically gives the seller the right to fix any major issues that may come from a home inspection.  This doesn't automatically mean that they absolutely have to fix the defects, but it gives them the basic right to.  They could decide that they would prefer not to fix the problems and either mediate through dropping the price or allowing you out of the contract via a cancellation mutual release.
The second option is to not give the seller the right to cure.  Now this basically puts the buyer in control of the situation and allows some extra options in regards to how these issues get resolved.  If you are not scared of the potential defects you can approach the seller via your real estate consultant on fixing these issues.
If your comfortable and still want the home you can work through these issues
We've helped Home Buyers in Green Bay WI overcome issues as big as major cracks in foundations to putting in updated electrical service.  You name it if you have a cooperating seller and a cooperating buyer you can overcome these issues.  It all comes down to being comfortable.
Want to learn more about home inspections we have you covered
We believe in educating our clients about the importances of all aspects of the real estate transactions.  If your looking for a Green Bay Realtor to represent you on the next purchase of your Green Bay Home give us a call at 920-569-0827.
Other things you can do...