Mortgages Green Bay – Get Pre Qualified First (watch VIDEO)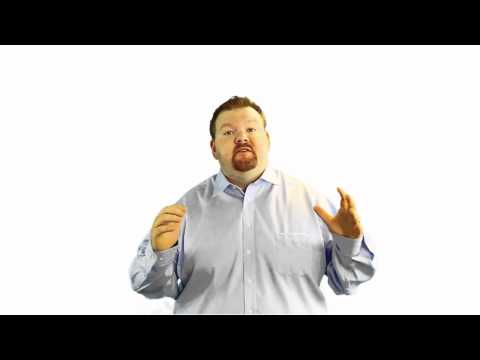 Tips for Getting Pre Qualified for Mortgages in Green Bay
If you are even thinking of buying a Green Bay Home, the first thing you should do is get
Pre Qualified for a Mortgage
.  Getting Pre Qualified has never meant as much as it does in today's market.  The lending industry has changed and you would have to live under a rock not to know that the Mortgage industry has been "shaken, not stirred."  Having and introduction to a lender is not as painful as you may think, and may even help you get into a better position than you thought.  If you have questions about what type of
down payment you need to a get a Green Bay Mortgage
you can find a great video an article here.
What to except in a Pre Qualification
Just because you met with someone at the bank three years ago, doesn't mean that things have stayed the same.  Does it take long?  Long answer, No.  Give us a call to get an introduction in the Mortgage arena.  It is always best to meet with someone face to face, but it can be done painlessly over the phone or on the Internet.  10 minutes on the phone, and you can obtain a Pre Qualification letter, that many bank owned, REO, short sales, foreclosures, and many other properties require to even make an offer to purchase.
Things to have ready when you in your Pre Qualification meeting
When getting Pre Qualified, you should have your Social Security number(s), two years tax returns, two years of W-2′s, two of your most recent paycheck stubs, and any asset, bank, or retirement savings accounts available.  Most of us have these electronically at our fingertips with today's technology.  It is really a good time to gather these for getting Qualified for a
Mortgage in Green Bay, Wisconsin
.  A qualified mortgage lender or banker will need these items when you meet with them.
Why to do we get Pre Qualified for a Mortgage?
It really is pointless to look at a $200,000 home with a Mortgage  in the Green Bay, Wisconsin area, if you only qualify for a $150,000 home.  Long story short, it saves everyone time and heartache.  Don't get your heart set on the King of Arms home, if you can't afford it.  Making a logical decision is the best way to start your future home purchase.  The ten minutes you spend to get Pre Qualified will save hours upon hours in the long run.  Call us today to get an introduction to a qualified mortgage consultant in the Green Bay, Wisconsin area.
Make sure you do it!
Can we say it again.  Call us to get an introduction to someone who specializes in helping people get a Green Bay Mortgage.  Getting Pre Qualified, is painless and easy.  If you do have challenges, our partners work to help fix you up.  Let's spend the time to make your day the most efficient as you can, contact Dallaire Realty at 920-569-0827.